Enter the registry
You are about to leave the information website http://ready.registry.cz and to access the secured on-line clinical registry.
Username and password are required to enter the registry.
The data can be entered into the registry from any computer connected to internet and equipped with the browser MS Internet Explorer 5.5 or higher (it must support the encrypted communication with a 128-bit SSL protocol).
If you have any problem with entry to registry or other technical problem, please do not hesitate to contact our help desk.
Helpdesk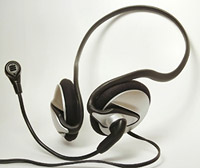 Good communication and information are the prerequisites of any successful project. That is why we have set up a support service - HelpDesk - to which the users can refer with their questions and requests. Professional system of requests distribution makes a fast response possible even in complicated cases. The staff of the Help Desk use the latest communication methods (ICQ, Skype, e-mail, discussion forums, sharing desktop applications) so they are able to help the user in the most effective way and at the lowest possible cost. The questions and requests are stored in a database and are assessed regularly to create bug-lists and knowledge base etc., which help us improve our methods in the software development.
Help desk is available every working day from 8 a.m. to 4 p.m.
Phone: (+420) 515 915 100
E-mail: helpdesk@biostatistika.cz
Institute of Biostatistics and Analyses Ltd
Institute of Biostatistics and Analyses Ltd (IBA) is a spin-off company of the Masaryk University, with a share of ownership by the Masaryk University. Read more at www.biostatistika.cz.